"The value of the data analytics market is expected to reach over US $655 billion by 2029, up from around US $241 billion in 2021. Data analytics is one of the main drivers of change for project management, from project selection, scheduling, and resourcing to cost control and risk management."
Data analytics powers business analytics, enabling organizations to gain meaningful insights, increase productivity, and enhance decision-making. Today, we are, more than ever, part of a massive data ecosystem that suffuses our everyday lives. The same goes for projects. Project managers must understand the criticality of data analytics and acquire related skills in order to drive innovation in the Project Management world. 
In this paper, we will explore the role played by data analytics in various aspects of projects, how to effectively use data, and ways to integrate analytics into your organization. 
To better understand the role that data analytics plays in project management, let's first look at the value it offers
THE VALUE OF DATA ANALYTICS
Before analytics tools were popularized, project managers relied mostly on past experiences to make decisions. A project manager looking to create a schedule would produce task estimations based on similar projects in the past. Unfortunately, experience-driven decisions are not always optimal and could easily create bias – every project manager has different experiences, and those who are new to the industry would have nothing to anchor on, other than the subjective experiences of their coworkers. 
Descriptive analytics provides a better window into the past by identifying trends and relationship within current and historical data, allowing project managers to better understand what happened during their projects. On the other hand, diagnostic analytics is the process of using data to answer questions and extract insights, hence, answer the question of "Why did this happen?" For instance, with current and historical data, project managers can find out how often delays were encountered during projects. They can then investigate the factors that caused those delays, identify any historical trends, then use these findings to improve risk management and cost forecast for future projects. 
In order to spot and mitigate issues at an early stage, and to report results accurately, project managers must always be on top of project statuses. Collaboration software allows organizations to collect data from project stakeholders with minimal effort, while data visualization tools offer comprehensible views on project status.  
As an example, construction management tools help bridge communication gaps between different actors in construction projects by enhancing visibility on real-time task statuses. When construction materials arrive at the site, a worker can use a mobile application to report that the delivery has been completed. The data is then automatically integrated into the relevant software (such as Oracle Primavera P6) and pushed into the project dashboard. The project manager is then notified and can review any impacts to the project plan in real time.  
Real-time project data collection also improves the accuracy and ease of reporting. Project management tools can automatically generate reports based on current data, including summary of project costs, tasks and resources statuses. This enables project managers and senior management to easily understand project performance and make more effective decisions. 
Forecasting future performance is one of the most challenging aspects of project management. How can analytics enhance the efficiency and accuracy of project forecasts? 
Predictive analytics utilizes statistical models and machine learning to identify trends and formulate future estimates. In project selection, analytics of historical data assist senior management in evaluating potential projects. With data analytics, financial models can produce better assumptions based on historical data, thus improve their accuracy when estimating expected cost and benefits for projects. Additionally, statistical models can provide estimations of project complexity, duration, probability of delays, and resources needed. Although these estimates might not be able to replace human decisions, they offer an objective viewpoint for leaders to better comprehend problems and inspire rational decisions. 
On the other hand, with artificial intelligence, organizations can detect issues early. For instance, by comparing task progression speed with historical data, potential delays can be flagged. This way, more resources can be put into the task to prevent actual delays. 
As data analytics grows as a field, organizations must consider it not only as one of many tools to manage projects but as the backbone of project management. As Benjamin Franklin once said, "By failing to prepare, you are preparing to fail". Project managers should act proactively by acquiring proper skills and tools to integrate data analytics into projects.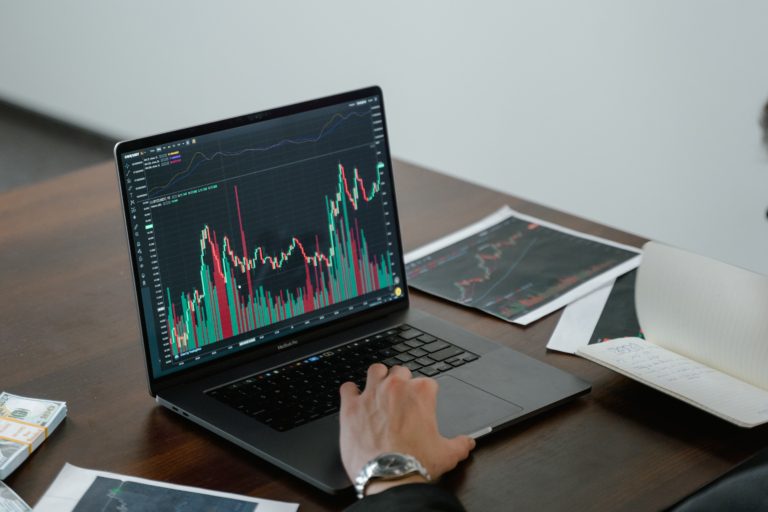 FROM REACTIVE TO PROACTIVE
A survey, concluded this year, involving nearly 65 Fortune 1000 or industry leading firms, reported that only 24% of firms characterize themselves as data-driven. Becoming a data-driven organization requires effort and persistence in all levels of organizations. 
Here are the major steps that organizations can take to proactively increase the utilization of data analytics in projects: 
A robust analytics practice requires an extensive amount of clean data to be collected systematically. Imagine that you have 50 project managers who use different formats to generate and update their project schedules – how can we make like-for-like comparisons and produce comprehensible results? This is where process transformation comes in.  
Whether your business is just starting or already advanced in data analytics, it is critical to evaluate your processes to ensure they align with your overall business strategy. Standardized workflows can create rippling benefits on how data is stored and utilized, leading to a unified approach to data-driven behavior. For example, if all project managers use the same issue log template with clearly defined categories, analysis can be easily performed to investigate the most common issues and identify opportunities for improvement. Adversely, if each project manager uses a different issue log template, a large amount of effort would be required to clean the data before analysis can begin. 
To improve and maintain data quality, organizations need to build robust processes to clean, validate, and normalize data.  To ensure a complete and accurate flow of data, processes should be built to tackle common challenges, such as removing duplicates, fixing structural errors, filter outliers, and validate for missing data.  
Additionally, when evaluating processes, it is important to remember that meticulous details matter. For instance, how often are project managers expected to update schedules? How are Percents complete collected, and under what circumstances? What is the relationship between a project's cost and schedule data? These details may seem minor, but they can have critical impacts on the quality of an organization's data, thus influencing the accuracy of crucial project metrics like end-date estimations or cost forecasts. 
There is an overwhelming number of tools in the market that can help each company extract the most out of their data. When determining the appropriate data analysis tools, organizations should consider their specific needs in different types of projects as well as how the tool will integrate with daily operations. What are the organization's business requirements and how can the tool support them? How easy is it to create data integration between the tool and the organization's existing systems? Does the tool provide sufficient customer support in case troubleshooting is needed? Does the tool require heavy maintenance and put additional pressure on your team? These are all aspects to be considered. 
Apart from technical considerations, organizations should also take into account the usability of the platform, and how project team members will use it in their everyday tasks. For organizations that are relatively new to the analytics practice, it is critical to start with tools that are intuitive and easy to learn. This minimizes the change resistance and increases the chances of success with implementations. 
CREATE A DATA-DRIVEN CULTURE
A data-driven culture must start from the top. Organizational leadership should first become advocates of data analytics by promoting the use of business intelligence in their day-to-day responsibilities. They must lead by example and direct attention to data when making decisions. For instance, when a project manager requests for an additional budget, senior management should emphasize on standardized processes to ensure the budget request is thoroughly analyzed and is based on data. Upholding data practices validates and motivates the effort put into data collection, analysis, and interpretation, hence, instills a data-driven mindset into different levels of the organization. 
To foster growth and build a strong culture, organizations must also be willing to invest in their people. Incentives can be excellent motivation for staff to pursue continuous education. Today, a wide variety of data-related courses are available to the public, ranging from self-paced LinkedIn and Udemy classes that can be completed in a few hours to Harvard Business School master's degrees that teach advanced technical skills. These courses are designed for different levels and needs, and some are designed specifically for project management professionals. Organizations can recommend courses based on individual staffing and budgetary needs and create a path forward for learning and development. 
Dokainish & Company specializes in system implementation, process mapping, and change management. Our world-class consultants utilize data analytics as the driver of our project management approach and can support your organization in developing a data practice that fits your needs.  
PROJECT MANAGEMENT OFFICE (PMO) ASSESSMENT
When developing your data practice, a current state analysis of the PMO is extremely valuable. As experts in the project management field, Dokainish consultants can provide an objective third-party assessment of your PMO, recommend actions for improvement, as well as tools and template for next steps.
Dokainish consultants have successfully completed system implementation projects in a large variety of industries, including energy, technology, and commercial. Systems we implement range from small-scale data analytical tools to full-scale ERPs. By using evidence-based analysis of business needs and potential, we can help you choose the right analytics tools, as well as guide you step-by-step through the implementation journey.
PROCESS MAPPING AND ENHANCEMENT
Organizational processes should be clearly documented and designed with data analytics in mind. Dokainish consultants adopt a unique approach to process improvement. Our process mapping methodology enhances clarity, encourages communication, and promotes the integration of tools and systems. We can help organizations discover and map current processes, perform detailed gap analysis, and create an achievable roadmap for future enhancements. 
ORGANIZATIONAL CHANGE MANAGEMENT (OCM)
With the fast development of data analytics technology, organizations need to effectively manage change. Our consultants have years of experience in change management, guiding businesses through transformations using a set of unique OCM methodologies. We perform thorough change assessments to analyze change readiness and resistance. During transformations, we ensure that all stakeholders are on board using communication plans, clear documentation, and best-in-class training.
As the digital world evolves, organizations must constantly innovate to navigate the moving waters. The future of projects will be surrounded by data analytics, and we need to be prepared for it.