As an organization, Dokainish & Company relies on the sage input of its Advisory Board. Selected for their varying backgrounds and personal achievements, the members of Dokainish & Company's Advisory Board provide management with valuable business perspective and advice. Composed of uniquely established individuals situated around the globe, the advisory board is a constant source of support and direction.
John Selden
Masters Management
Renowned for his leadership at NEOM, JFK International, and Hartsfield-Jackson Atlanta International Airports, John Selden has an extraordinary track record managing some of the world's most significant aviation hubs. His leadership and vision is exemplified by his ability to innovate and drive success in uncharted territories. As the visionary CEO of NEOM Airport, he oversaw the development of what is set to become one of the world's most technologically advanced airport. His professional journey began in the skies, where his disciplined approach as an airline pilot and tactical acumen as a Navy commander laid the foundation for his celebrated career. His transition from the ranks of military service to the highest levels of aviation management speaks volumes of his adaptability and strategic foresight.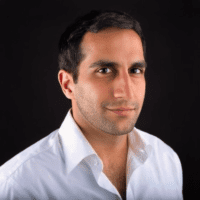 Tariq Fancy
MBA, Masters EPP
Tariq's experience in finance and public policy is only matched by his desire to improve the world around him. He was the first global CIO of Sustainable Investing at BlackRock where he led the integration of ESG investing into the firm's investments. He has since been spotlighted in multiple interviews with CNBC, Bloomberg, and Forbes. He has also been featured in The Economist, The Wall Street Journal, Medium, Globe & Mail, and Financial Post for his notable views on ESG investing. He is currently fulfilling his passion and leading an educational nonprofit – The Rumie Initiative – in over 200 countries as its Founder & CEO. From working in New York City to Toronto to Shanghai, and various places in-between, Tariq has developed a deep and eclectic set of business tools that he shares with the team at Dokainish & Company on an ongoing basis.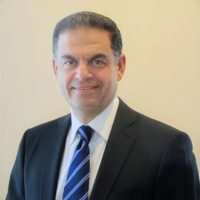 Tarek has an exceptional international business acumen garnered over his decades long career as an executive leader spanning continents and industries. From Marketing VP to Global President for Personal Care at Colgate-Palmolive to EMEA-President at Georgia-Pacific, Tarek has been at the helm of transformational organizational success driving year of year growth, innovation, and streamlined services under the most tumultuous of economic conditions. Today, he is nobly involved in altruistic field of cancer research. Tarek's insight and expertise is invaluable on our Board of Advisors as he contributes to the continued growth of Dokainish & Company.
As a Vice President and esteemed member of the clinical research community, Dr. Hatem Dokainish has an impressive record in steering drug development and clinical trials. With foundational education from the University of Toronto and significant research contributions as a Postdoctoral Fellow at McGill University's Montreal Neurological Institute, his professional journey includes strategic roles at Boehringer Ingelheim and Genentech. Prior to his current role at TORL BioTherapeutics, he served as Executive Director at Sutro Biopharma, Inc. His expertise and visionary leadership continue to shape the future of clinical science, making his presence on our Board of Advisors exceptionally valuable.