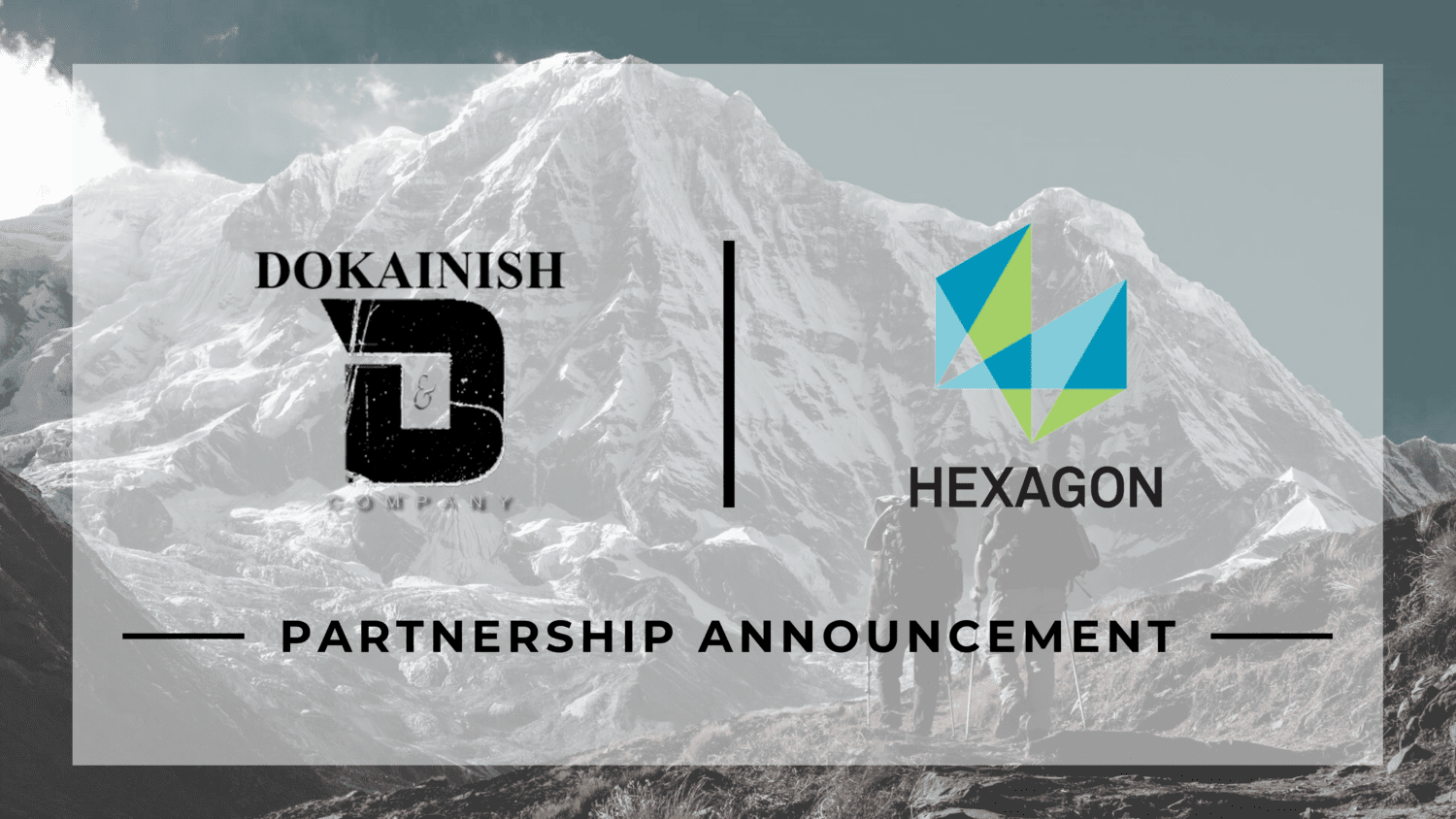 Hexagon and Dokainish & Company Announce Strategic Global Partnership
Hexagon, the global leader in digital reality solutions, combining sensor, software and autonomous technologies, and the category-defining project services & technology consultancy, Dokainish & Company, have announced a strategic partnership to deliver cutting-edge system implementations for capital projects across a variety of industries. 
Dokainish & Company, with its globally recognized project delivery expertise and history of successful award-winning Project Management Office (PMO) establishments, forms a formidable alliance with Hexagon's Asset Lifecycle Intelligence division, known for its expansive portfolio and strong presence across various sectors including rail, mining and nuclear, among others. It represents a collaborative effort to leverage each organization's strengths and contribute mutually to the shared vision. 
"Our collective strength will offer enhanced capabilities for our clients," stated Tarik Dokainish, CEO and President of Dokainish & Company. "By integrating Hexagon's advanced solutions into our toolkit, we aim to drive exceptional system implementation across various industry verticals." 
Glenn Boyko, Director of Strategic Partnerships & Alliances at Hexagon's Asset Lifecycle Intelligence division, added, "We're excited to formalize our partnership with Dokainish & Company. By combining our strengths, we aim to deliver superior
services across a multitude of platforms and industries, fostering sustainable development." 
The partnership promises several key benefits to our clients: 
Enhanced Service Offering

: 

The combination of Hexagon's technological prowess and Dokainish & Company's project delivery expertise results in an expanded service portfolio to meet diverse client needs more effectively. 

Innovation and Advanced Technology

: 

The collaboration introduces state-of-the-art solutions from Hexagon into the global market, aided by Dokainish & Company's established project delivery channels. 

Expertise Sharing

: 

The alliance provides a platform for a rich exchange of knowledge and best practices, benefitting both organizations' growth and evolution. Benefits that will be passed onto our already satisfied clients. 

Operational Efficiency

: 

The joint utilization of sophisticated tools and systems will enhance operational efficiency for
both parties, leading to heightened customer satisfaction. 

Sustainable Development

: 

The partnership represents a shared commitment to sustainability, driving projects that balance economic viability with environmental responsibility. 
About Dokainish & Company 
Dokainish & Company is a leader in project services. We provide premium project controls, change management, and systems implementation services. We have a track record of value creation in energy, mining, infrastructure, defense, finance, technology, retail, and more. We have led successful engagements ranging from million-dollar projects to multi-billion-dollar programs. Our capabilities include PMOs, asset and portfolio management, cost management, program and project management, organizational change management, risk management, quantitative risk analysis (QRA), cybersecurity, estimating, scheduling, resource planning, and more. Learn more at dokainish.com and follow @Dokainish&Company.  
Learn how Dokainish & Company can help: